Medical Alert Systems | Delaware
SeaCure Solutions of Delaware offers safety and security strategies for senior populations, realtors and other lone workers, children, and clients with special needs. Practical safeguards include medical alert systems, also known as personal emergency response systems or PERS that summon help when needed. All PERS products are designed to be practical, affordable, and user-friendly and can often be paid for through insurance and/or Medicaid.
A PERS or medical alert device is a mobile or stationary system designed to summon help in the event of a medical emergency or critical event. A PERS unit can be worn as a pendent or wristband by the client and has a transmitter that can be activated in an emergency. A PERS unit is monitored by care specialists at a monitoring center with knowledge of the client's name, location, medical history, family contacts and additional details such as pets in the home and how to access the residence. Emergency medical services are immediately dispatched to the client's location when they need help.
Additional features of a PERS device can include:
Fall-detection

Voice activation

Location and/or battery level monitoring

Caregiver APP - Enables family members and/or caregivers to monitor client activities/status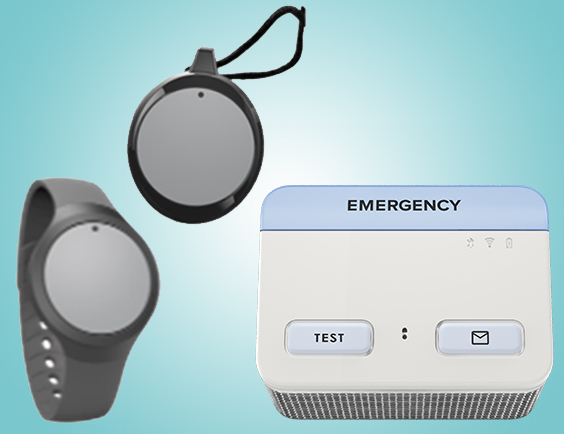 A stationary PERS device is a residential unit that plugs into an electrical outlet and connects to the monitoring center via landline, cable modem or cellular service. This device offers a wearable pendant or wristwatch that is water-resistant (IP67 Rated) to send an emergency alert and has a backup battery in the event of power failure. A Stationary PERS device offers 2-way voice communication through the table-top console.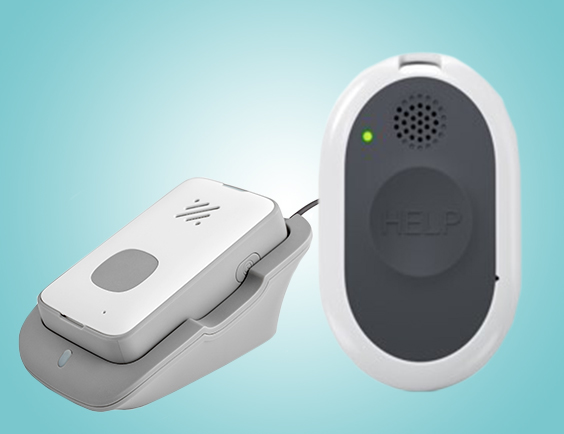 A mobile PERS (MPERS) device is water-resistant (IP 67 Rated), battery-operated and can travel with the client anywhere in the U.S. An MPERS device offers 2-way voice communication through cellular service and can last up to 48 hours on a single charge. MPERS devices are lightweight and weigh approximately two ounces on average.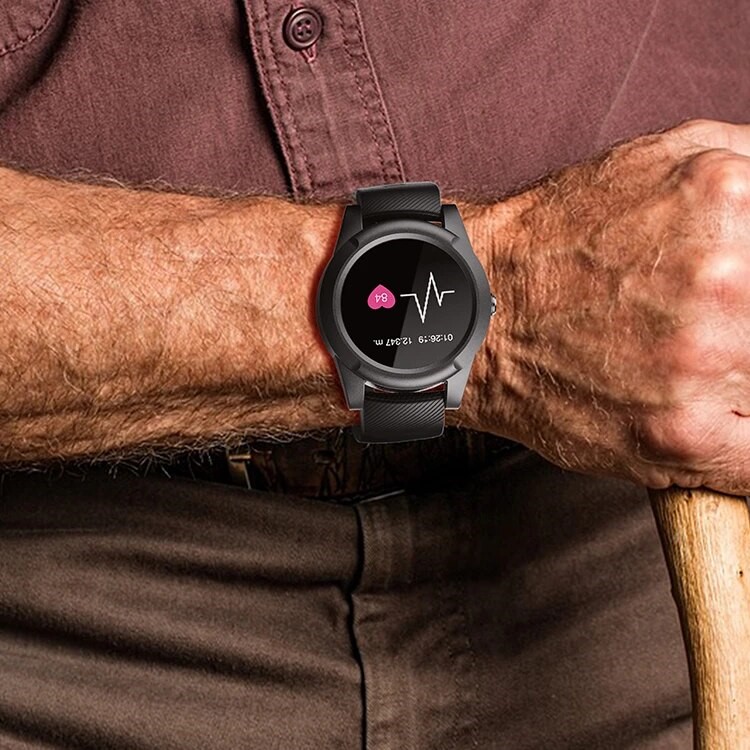 The Stride Smartwatch is an affordable yet cutting edge MPERS solution that enables our clients to confidently engage with their world knowing that assistance is quickly available anywhere in the US. The Smartwatch offers 2-way voice, text to locate, full sensor suite so clients can monitor their heart rate and daily step count, all day battery life, and can be worn in the shower.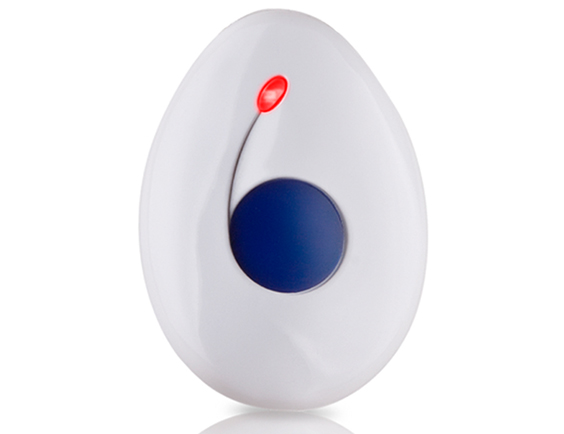 A Fall Detection pendent can detect client falls and summons help when the client is unable to send an alert. An emergency alert is sent to the monitoring center when the FD device detects rapid movement followed by a brief period of inactivity.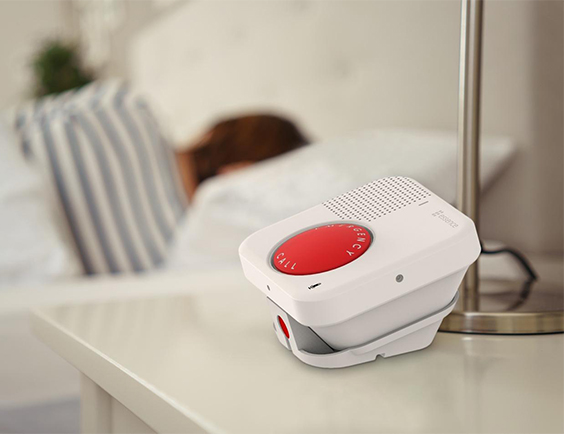 A PERS device with Voice Activation can send an alert to the monitoring center using recognized phrases such as "emergency, emergency" or "call 911, call 911". The VA components are usually wall-mounted and powered by batteries.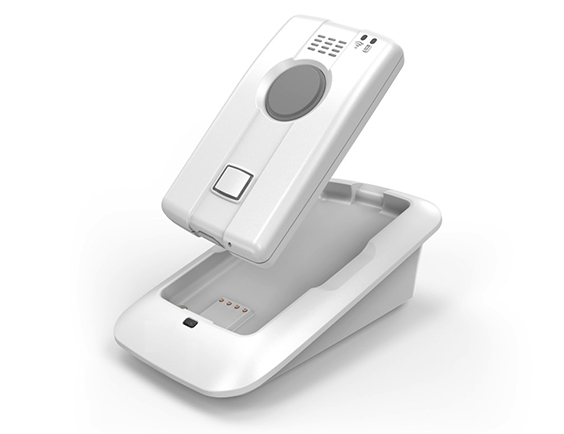 Some PERS units send GPS coordinates and Low Battery notifications to the monitoring center. Location updates are dependent on GPS satellites and WIFI signals and are generally effective to within 30 meters.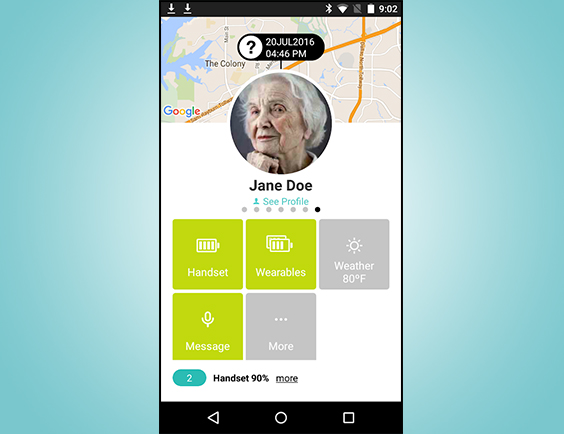 Some mobile PERS units offer caregiver Apps that monitor client status, location, battery strength and unit integrity. The Apps can be downloaded onto smartphones and iPads of caregivers and family members alike.
Most medical alert systems or PERS units are designed for residential settings to support independent seniors, homebound adults and clients with special needs. However, this technology can also be adapted for clients at rehabilitation centers, assisted living communities, nursing homes and similar venues to summon help or communicate needs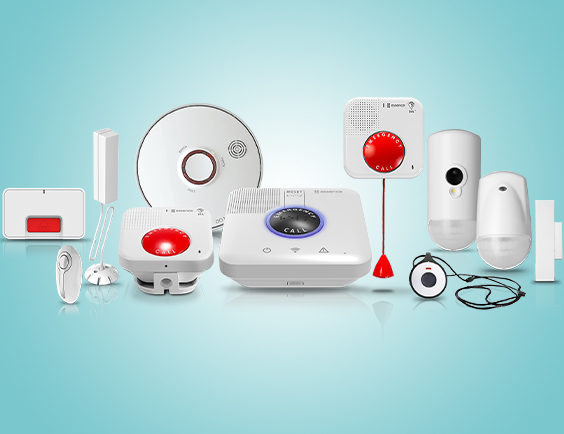 An institutional PERS device is designed to summon help from the client's apartment, recreational area, or general campus setting. The client notifies the nurses station or monitoring center by pressing the emergency button on their wearable pendant, wristband, or wall-mounted device. A care specialist or nurse will address the client's needs, and dispatch EMS, if warranted.